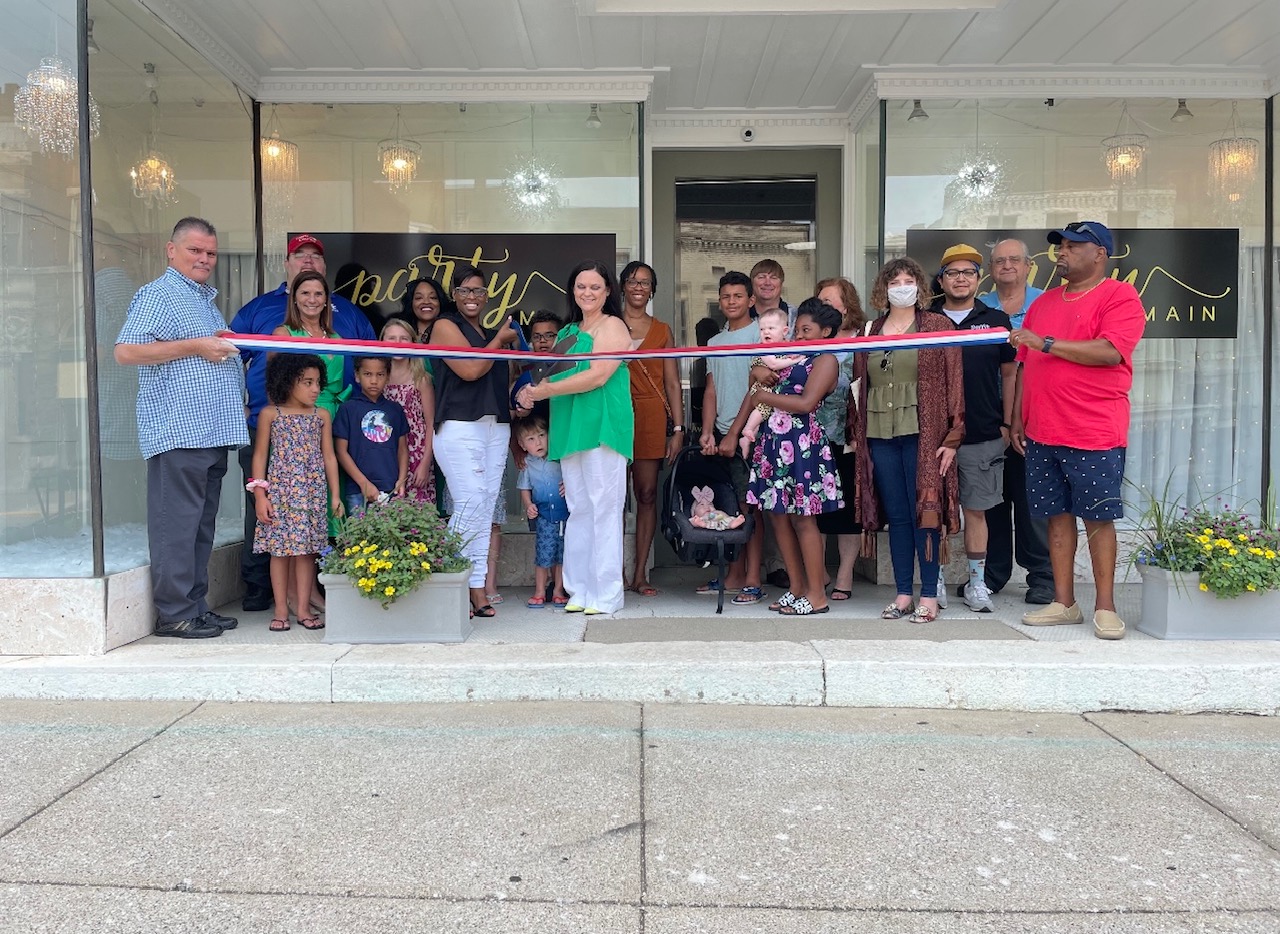 Donna Harris and Sherry Holbrook cut the ribbon celebrating Party on Main's membership to Winchester-Clark County Chamber of Commerce. Party on Main offs the ideal rental space for bridal showers, birthdays, corporate events, or reunions. They offer not only a beautifully decorated venue, but assistance with decorations, food and set-up if need be. 

Party on Main is located at 55 South Main Street, Winchester, KY
For more information call (859) 664-0423 or (859) 749-1278 to set an appointment.