The Winchester Clark-County Chamber of Commerce office is located in beautiful downtown Winchester, Kentucky. Our members, however, are from all around Central Kentucky. They are businesses, organizations, and individuals who want to connect to each other and to the community of Clark County. Our member-driven programming aims to improve all aspects of community. We've been at it since 1940, and with your help we can continue to do more.
Free Enterprise
Long Term Vision
Leadership
Diversity
Ethics
Partnerships
Initiatives and Action
Networking Opportunities
Education
The Winchester-Clark County Chamber of Commerce serves as an advocate for our members to promote and enhance our community through business, social, cultural and educational programs.
We are proud to work with our members to accomplish our mission through goal setting. Our staff, board, and members actively participate in the creation of events and services that improve Clark County. The Chamber's goal is to bring people together to not only highlight Winchester's businesses, but also work together in improving the greater community.
The Winchester-Clark County Chamber of Commerce is a 501c(6) non-profit. Our Board of Directors comprises of a mix of business, governmental, educational and non-profit leaders from across Winchester and Clark County.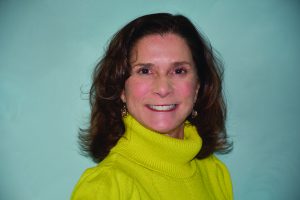 Cindy Banks
Executive Director
Cindy builds bridges, includes everyone, and encourages people to work together. Her role is to oversee the Chamber's daily tasks and coordinate the committees. But really, she is the person you need to talk to. Cindy will connect you to the person that can fulfill your need. You'll just have to find her first! Find her at a Chamber of event or making connections with folks all around town.
Darryl Terry, Board President
Taylor De Villiers,  Chair of Member Services Team
Nick Comer, East Kentucky Power Cooperative, Chair of Commerce Advocacy Team
Alyshia Martin, Chair of Young Professionals
Les Yates - Clark County Judge
JoEllen Reed– Mayor of City of Winchester
Brad Sowden – Executive Director of Winchester-Clark County Industrial Authority
Dustin Howard – Superintendent Clark County Schools
Nancy Turner – Executive Director of Winchester Tourism Commission
Mike Flynn – City Manager
Cameron Correll - Winchester First