Your favorite cheese spread on your favorite dishes.
The Third Annual Beer Cheese Food Week is May 23 - 29, 2022. Our members have slathered the classic dip into a variety of dishes. Give as many as you can a try. Then vote for your favorite! You will be entered to win 2 entries into the Beer Cheese Festival and a $50 gift card to the 2022 Beer Cheese Food Week winning restaurant. The winning restaurant gets the biggest prize of all: Bragging Rights!
Voting opens May 23.
How to have a GREAT Food Week
Divvy it Up
Fourteen dishes over seven days is a lot. You could try to do them all yourself for lunch and dinner all week. Or you could share! Order several dishes for lunch at the office. Make a night of visiting several spots. Have a family night of To-Go orders.
Share your Experience
Taking a photo of your food is so 2010 - which makes it retro! Free your inner foodie and let people on social media know what you think of the dishes. Be sure to tag the Chamber and the restaurant!
Be Kind
Participants are our friends and neighbors. They are small, locally owned businesses working through staff and supply chain issues. Beer Cheese Food Week is meant to give them a boost. Share a kind word and enjoy the atmosphere while you wait.
Support Local
Support local by ordering drinks, extra food, and tip well!
Order Beer Cheese Fondue from the food truck at Abettor Brewing on Depot Street
Wed - Fri 5pm - 9pm
Sat 11am - 9pm
Sun 11am - 6pm
Beer Cheese on a Philly Cheese Sandwich with mozzarella cheese, green bell peppers and onions on a toasted bun.
Mon - Wed 10am - 6pm
Thur - Sun 10am - 9pm
Warmed Beer Cheese served with house seasoned Bread Bites.
Tues - Sat 11am - Close
Our house made Rough and Ready Beer Cheese is the base for this unique hand-held beer cheese and pizza experience
Tues - Thurs 11am - 8pm
Fri 11am - 9pm
Sat 12pm - 9p

We make a special batch of our beer cheese with horseradish, then spread it on a stacked deli sandwich with lettuce and tomato! Choice of roast beef or turkey. Comes with Kale Salad. We appreciate your call ahead to place an order. Carryout only.
Mon - Fri 10am to 7pm
Sat 10am - 5pm.
KY Hot Ham Sandwich with Beer Cheese
Mon- Fri 8am - 5pm
Beer Cheese is the featured topping to our delicious 12'' garlic & oil based pizza with bacon, scallions, corn, and caramelized onions.
Mon & Wed 4:30pm - 9pm
(CLOSED TUESDAY)
Thrus 11am - 9pm
Fri & Sat 11am - 10pm
Sun 11am - 8pm

Served on a pretzel bun.
Tues-Sun 11-9
Beer Cheese sauce on a pretzel bun with your choice of regular or spicy tenderloin. Topped with lettuce, tomato and onion. Served with home fries.
Everyday 6am-6pm 
Beer Cheese Burger with fries and slaw.
Mon  10am-6pm
Tues - Wed 10am - 9pm
Thur - Sat 10am-10pm
Sun 10am - 9pm
Beer Cheese poured over pulled pork and waffle fries.
Tues - Thurs 12pm - 9pm
Fri - Sat 11am - 10pm
Beer Cheese on a burger. Served with fries and slaw.
Monday-Friday 7:30 AM - 3:30 PM

We top our farm-raised prime ground beef 1/4 pound patty with house made beer cheese, grilled onions and tomatoes.
Mon - Thurs 10:30 am - 12 pm
Fri - Sat 10:30 am - 1 am
Sunday Noon - 10 pm
Grilled chicken and Beer Cheese quesadilla.
Tues - Thur 11am - 8:30pm
Fri & Sat 11am-9:30 pm

In 2020, the Chamber wanted to give our food service a boost during the tumultuous Coronavirus Pandemic, and to reconnect with the larger community. Winchester is the birth place of Beer Cheese, and many were saddened to not have the Beer Cheese Festival earlier in the year. Lauren Frazer, then President of the Chamber, came up with the perfect solution: Beer Cheese Dish Week. A week-long celebration of the dip and of local restaurants. Thus in Fall 2020 Beer Cheese Dish week came to be.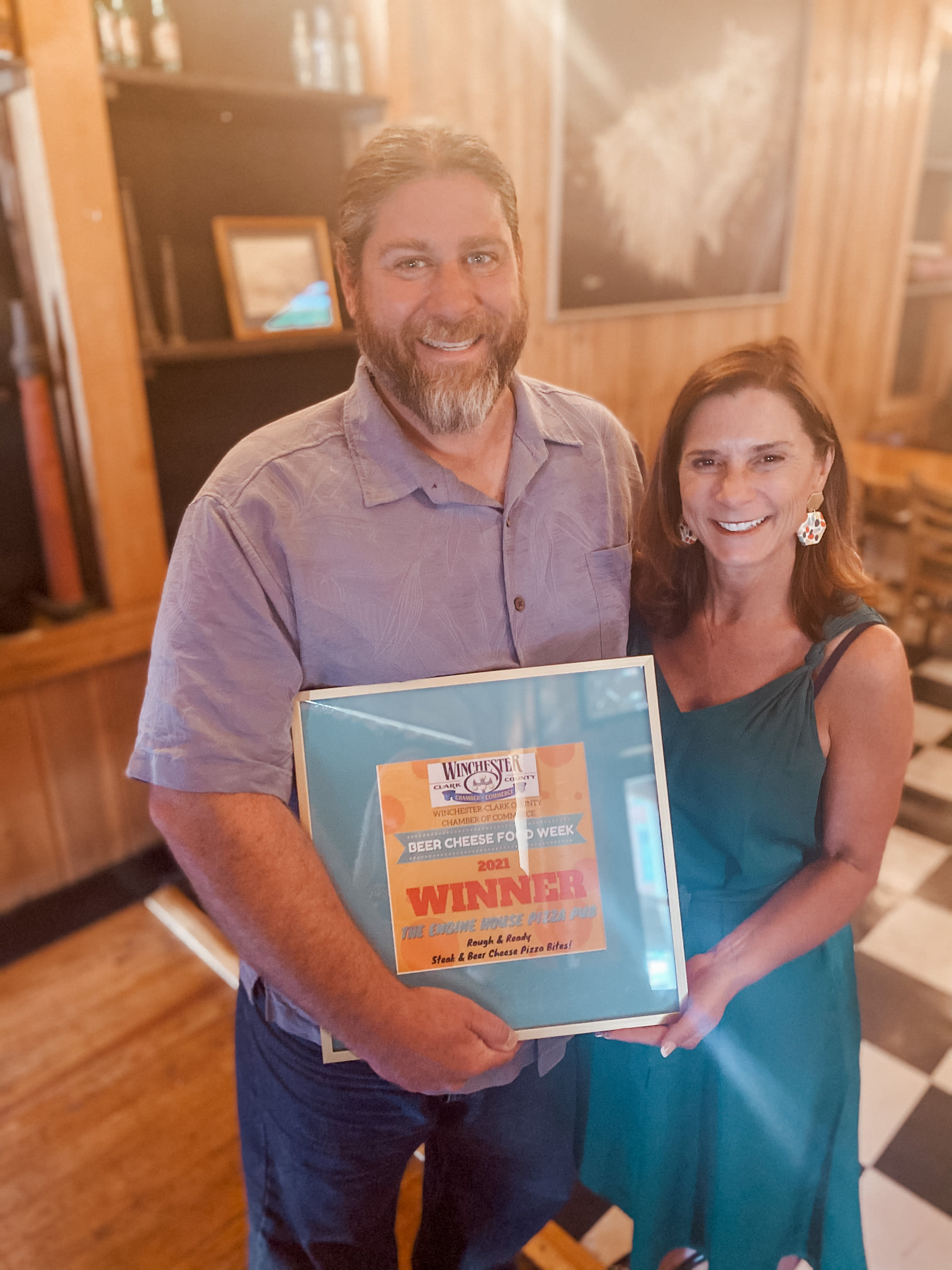 Engine House Pizza Parlor & Pub
Winner of 2021 Beer Cheese Food Week their Beer Cheese Bites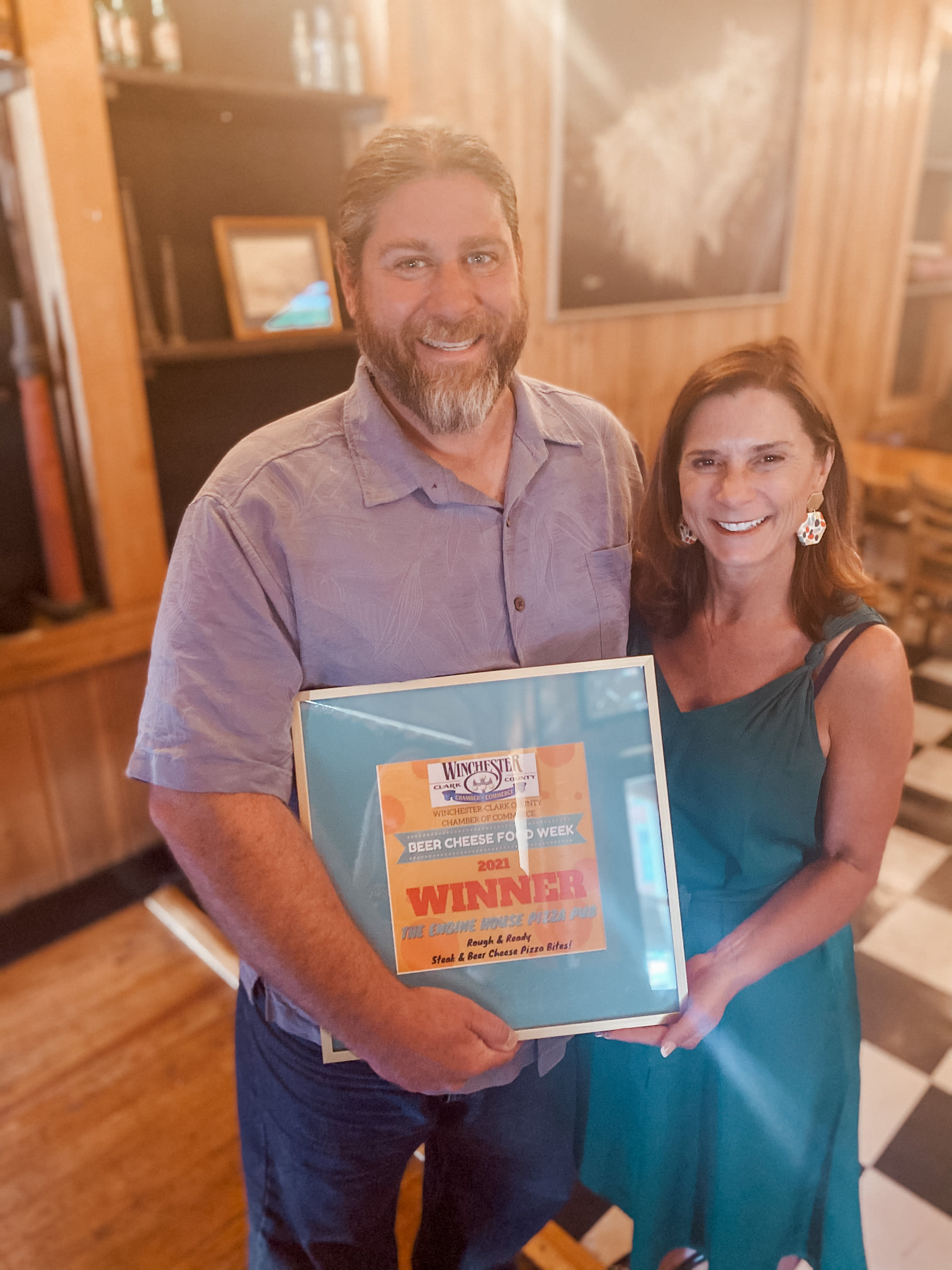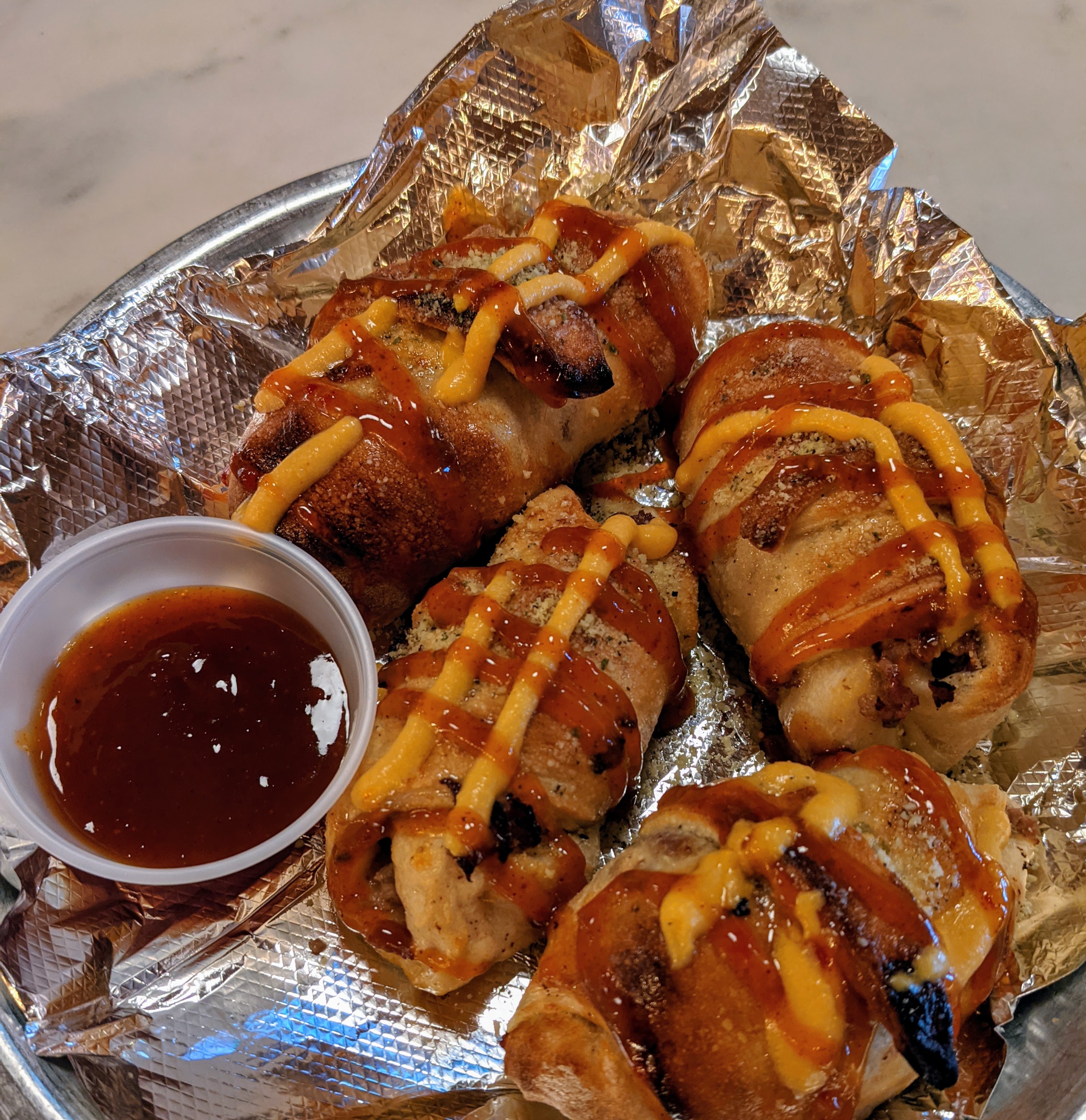 Rough & Ready Beer Cheese Bites
Engine House Pizza Parlor and Pub won the 2021 Beer Cheese Food Week with four delicious dough bites stuffed with beer cheese and steak, then topped with mango habanero sauce.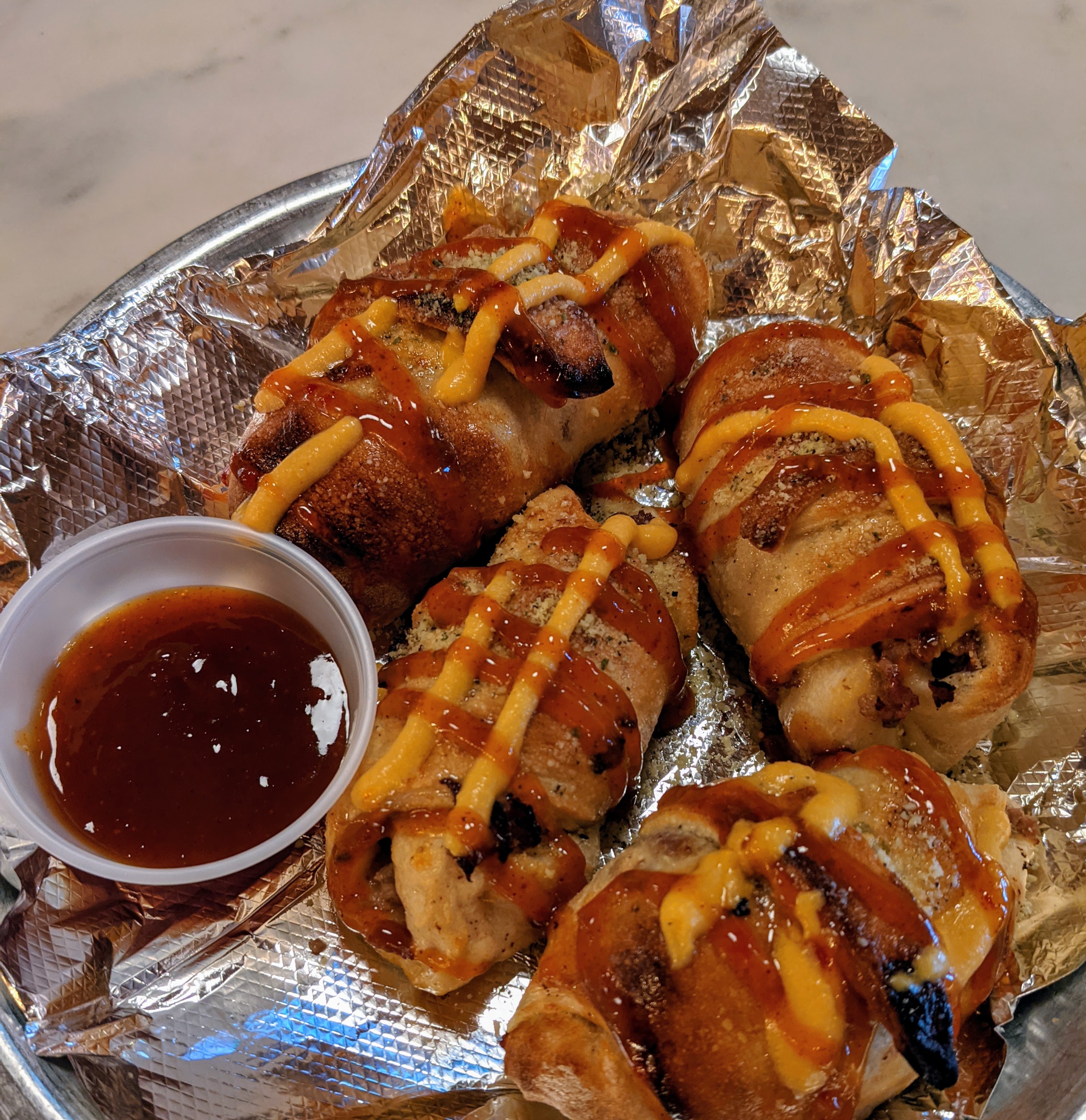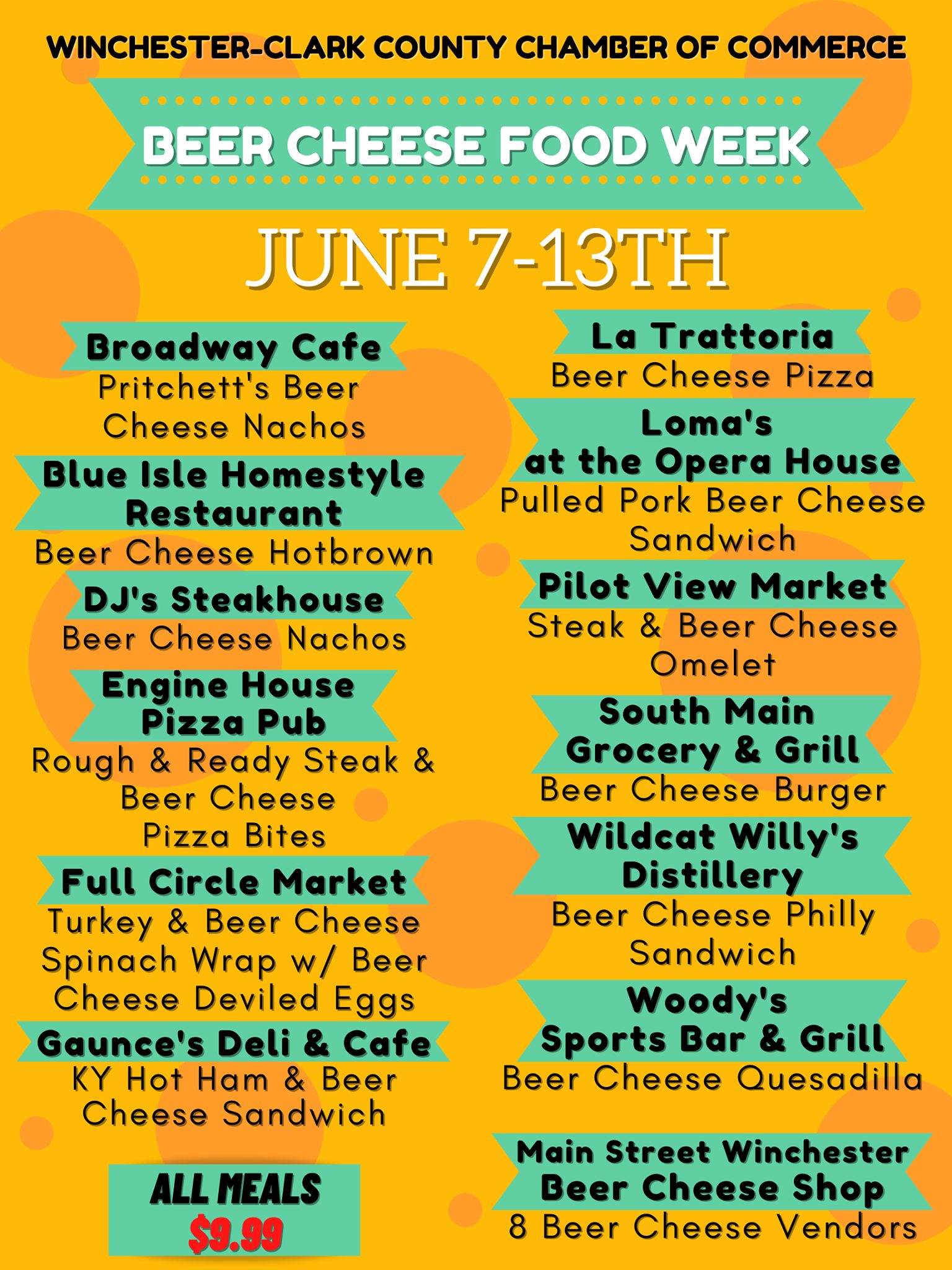 2021 Entries
Participating Chamber Members from 2021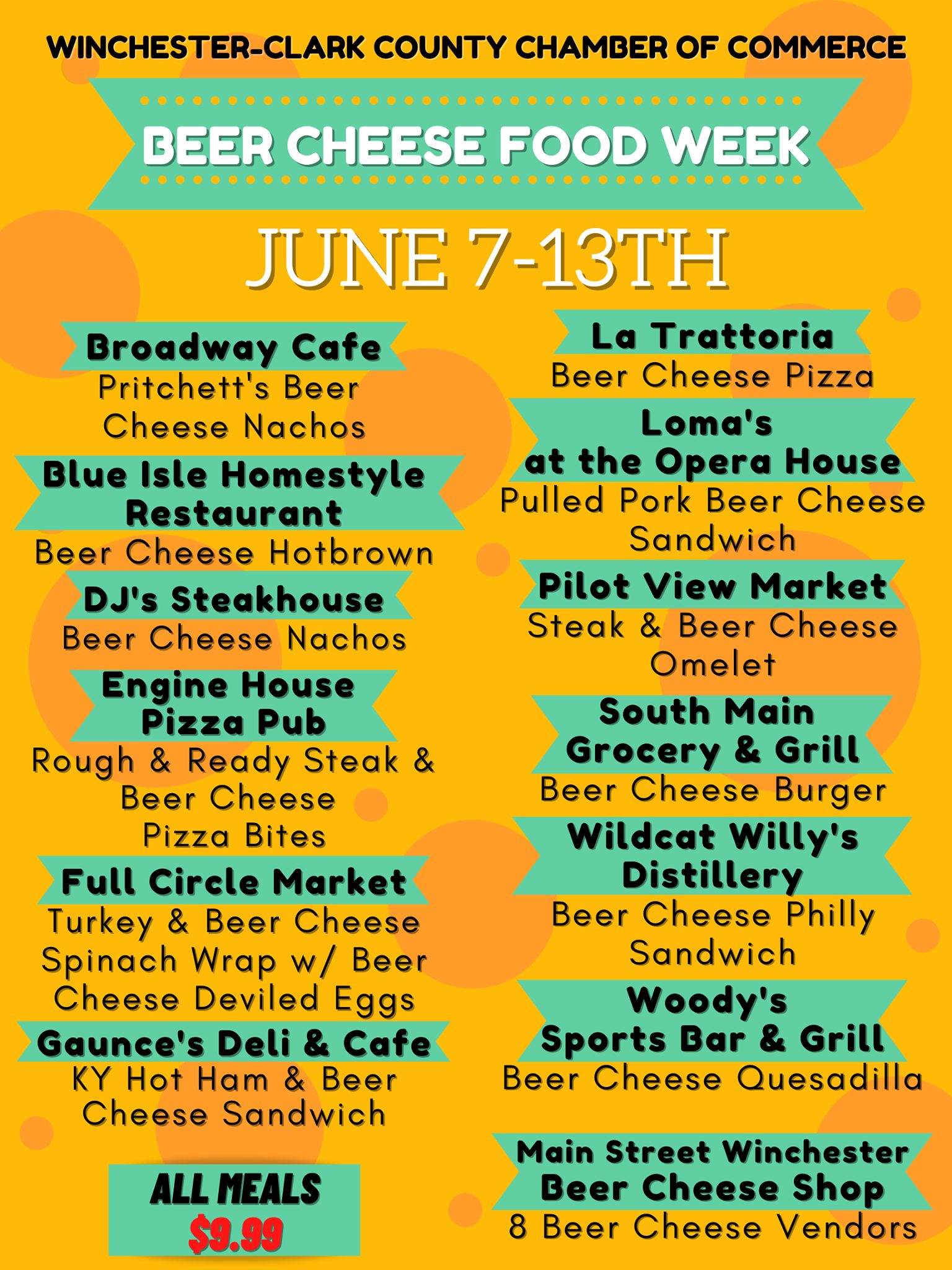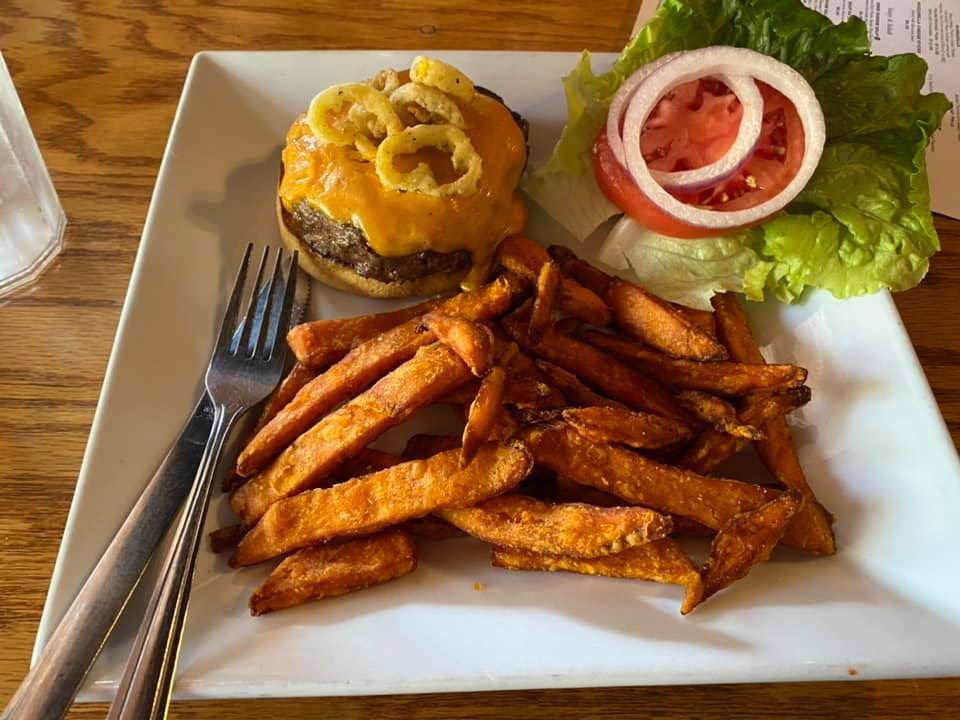 Hall's on the River
Hall's on the River won the inaugural Beer Cheese Food Week in 2020 with their Hall's Beer Cheese Burger.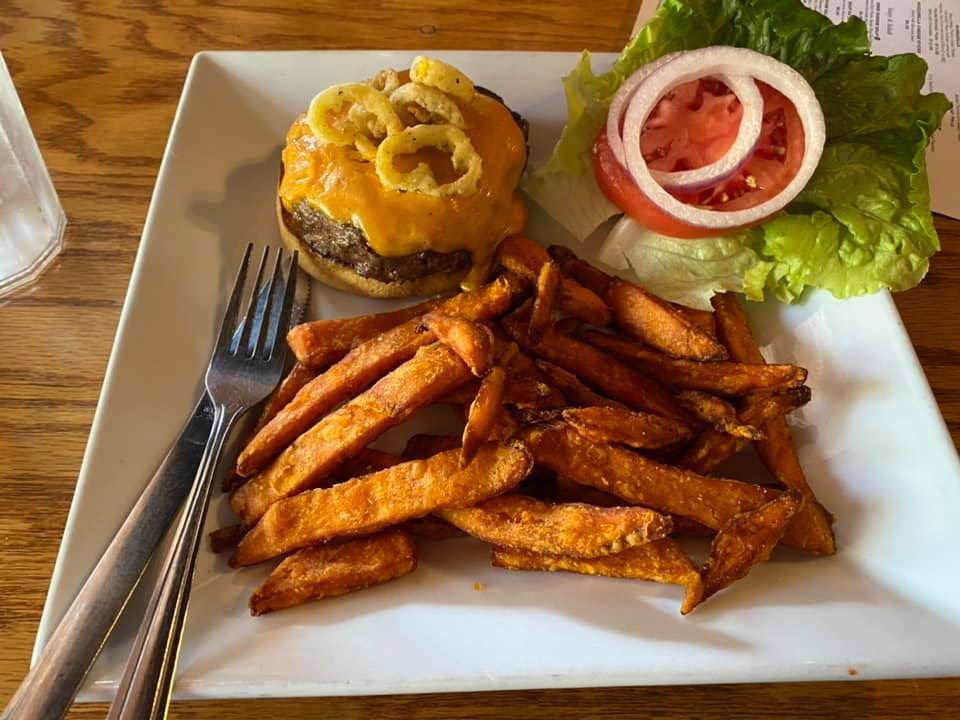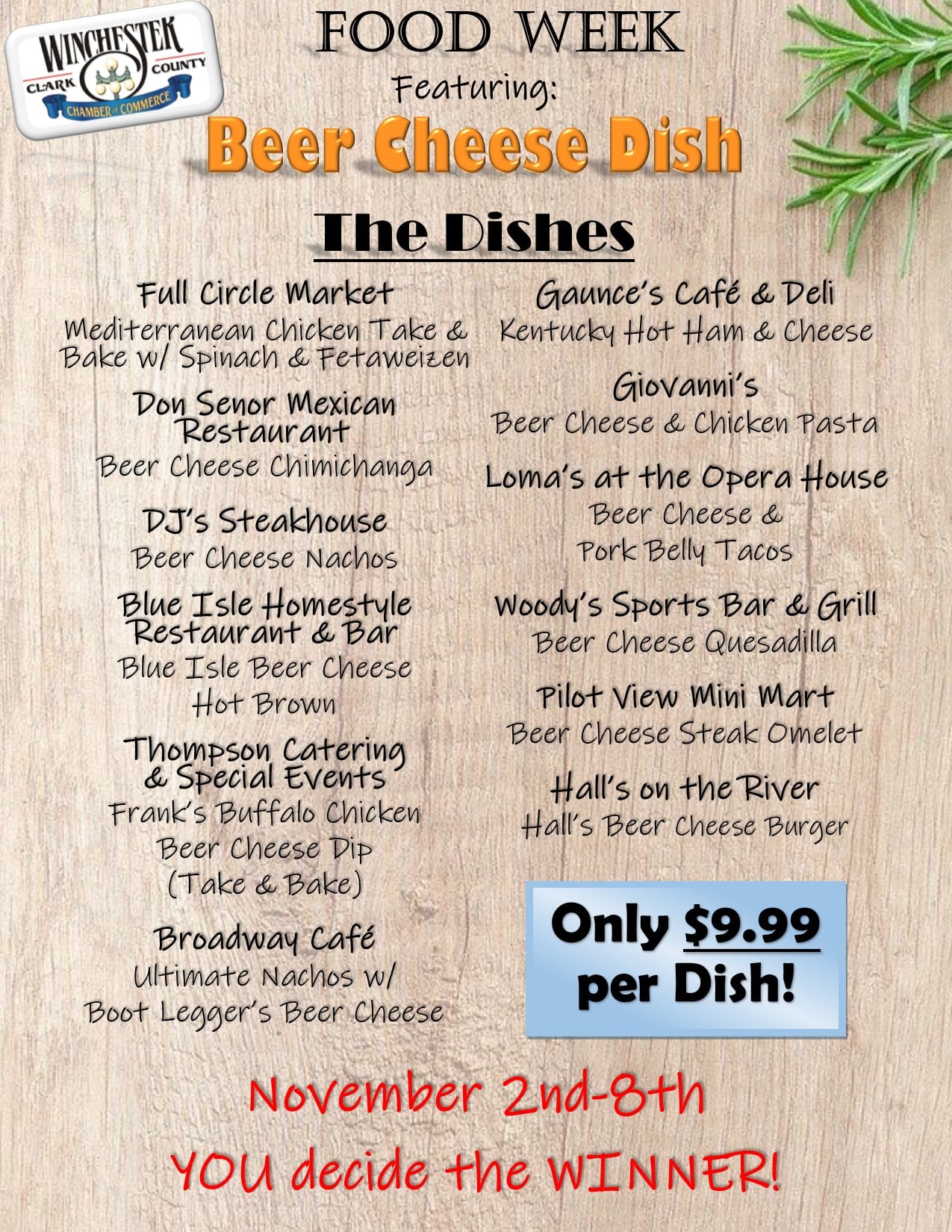 2020 Beer Cheese Food Week
Our first Beer Cheese Food Week participants!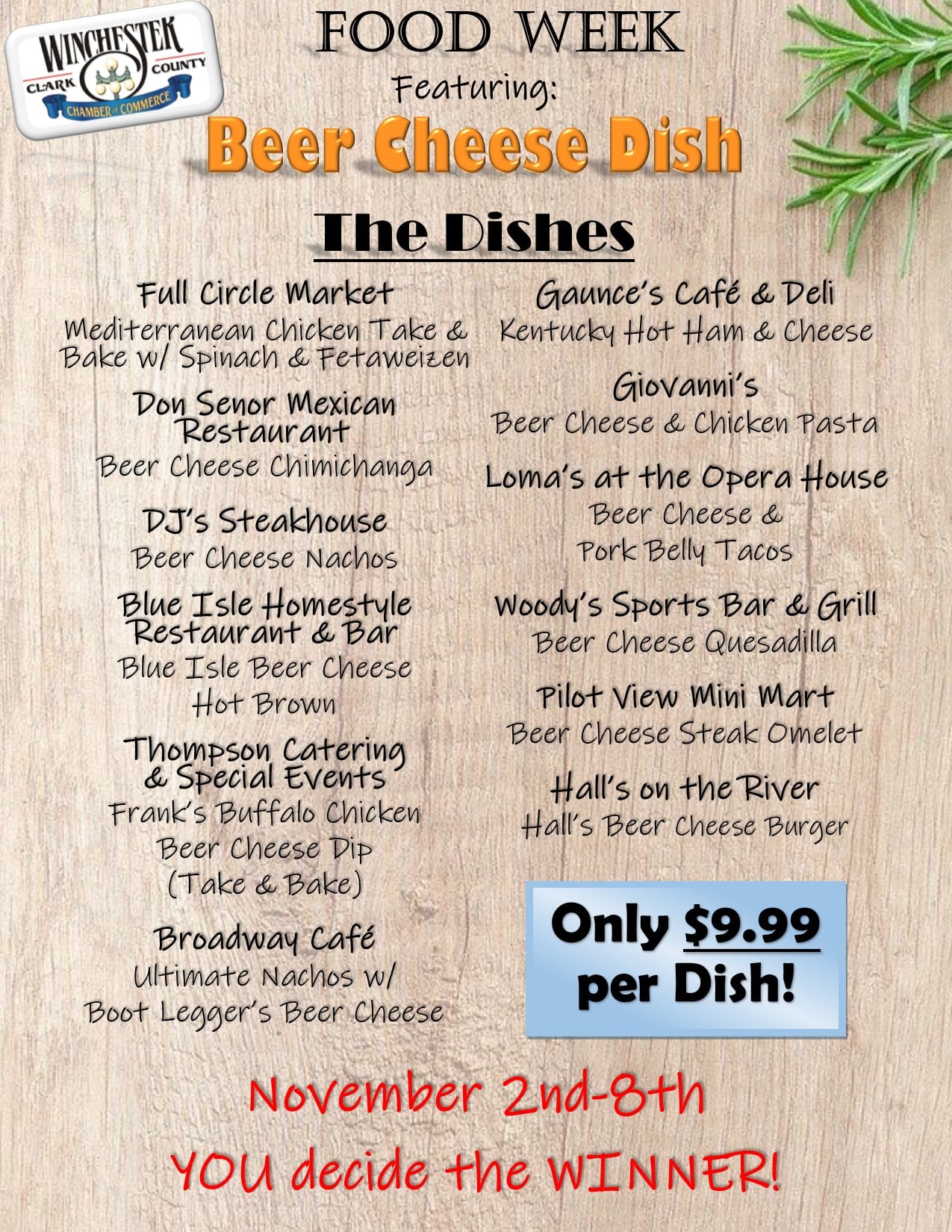 One Vote per person. Your vote will enter you for a chance at a prize.  Prize will be drawn on May 31 and announced on the Winchester Clark County Facebook page.  Winner gets 2 entries into the Beer Cheese Festival and a $50 gift card to the 2022 Beer Cheese Food Week winning restaurant.
Participating locations must be Winchester Clark County Chamber Members in the Restaurants, Food and Beverage Category.