Your favorite cheese spread on your favorite dishes.
Thank you for another GREAT Beer Cheese Food Week! From May 22 through 28, 2023, Our members slathered the classic dip into a variety of dishes. We tried so many, then voted for our favorite!
Congratulations to JayK's for the FGG - top dish of 2023!
Runner Up: Bell on Wheels with their Beer Cheese Smoked Brat
Third Place: South Main's Bacon Beer Cheese Chicken Sandwich
How to have a GREAT Food Week
Divvy it Up
Thirteen dishes over seven days is a lot. You could try to do them all yourself for lunch and dinner all week. Or you could share! Order several dishes for lunch at the office. Make a night of visiting several spots. Have a family night of To-Go orders.
Share your Experience
Taking a photo of your food is so 2010 - which makes it retro! Free your inner foodie and let people on social media know what you think of the dishes. Be sure to tag the Chamber and the restaurant!
Be Kind
Participants are our friends and neighbors. They are small, locally owned businesses working through staff and supply chain issues. Beer Cheese Food Week is meant to give them a boost. Share a kind word and enjoy the atmosphere while you wait.
Support Local
Support local by ordering drinks, extra food, and tip well!
A tub of Beer Cheese with to dip fresh veggies and crackers in.
Mon- Sat 10am - 5pm
Sun 12pm - 5pm
Sun 11am - 6pm
Smoked Beer Brat served on a Warm Pretzel Bun with Balsamic Glazed Onions, Dijon Mustard, and house made Warm Beer Cheese (Made with Winchesters own Abettor Beer) topped with fresh Bacon Crumbles and Chives served with Kettle Chips and a Pub Spread (Picture taken by Chamber)
Sunday 3pm - 8pm
Wed - Fri 5pm - 9pm
Sat 10am - 9pm
A plate full of crinkle fries topped with warm beer cheese and bacon.
Mon - Sat 11am -10pm
Homemade beer cheese swirl atop a delicious 6'' personal pizza with white sauce, pizza cheese, turkey, and bacon. Tomatoes are optional for a hot brown flavor effect.
Tues-Wed 11am - 8pm
Thur-Fri 11am - 9pm
Sat 12pm - 9pm
Beer Cheese is blended with other cheeses and stuffed into jalapeño and mini peppers. This is a take and bake.
Mon - Fri 10am - 7pm
Saturday 10am - 5pm
Beer Cheese drizzled over crispy fried tots
Mon-Fri 11:30am-9pm
Sat-Sun 10am-9pm.
Hickory smoked BBQ topped with beercheese.
Mon - Fri 11am - 3pm
Beer Cheese Swirl on top of pizza. Pizza has a garlic butter base with bacon, corn, caramelized onions and scallions with a beer cheese drizzle!
Sun 11am - 8pm
Mon 4:30pm - 9pm
Tues Closed
Wed 4:30 - 9pm
Fri and Sat 11am - 10pm
The house made Beer Cheese is used instead of a classic cheddar or American cheese.
Tues - Thurs 11am - 9pm
Fri - Sat 11am - 9:30pm
Sun 11am - 6pm
Beer Cheese drizzled over our #1 dish!
Tues - Thurs 11am - 9pm
Fri - Sat 11am - 10pm
On our breaded chicken sandwich (along with bacon and our house made ranch) and as a side for dipping fries.
Mon-Fri 7:30am - 3pm
Fried potato dippers covered in beer cheese sauce and fresh bacon bits
Mon - Sat 7:30am - 6pm
Sun 7:30am - 6pm
Grilled chicken and Beer Cheese quesadilla.
Mon - Sat 10:30am - 12pm
Sun 12pm - 10pm
In 2020, the Chamber wanted to give our food service a boost during the tumultuous Coronavirus Pandemic, and to reconnect with the larger community. Winchester is the birth place of Beer Cheese, and many were saddened to not have the Beer Cheese Festival earlier in the year. Lauren Frazer, then President of the Chamber, came up with the perfect solution: Beer Cheese Dish Week. A week-long celebration of the dip and of local restaurants. Thus in Fall 2020 Beer Cheese Dish week came to be.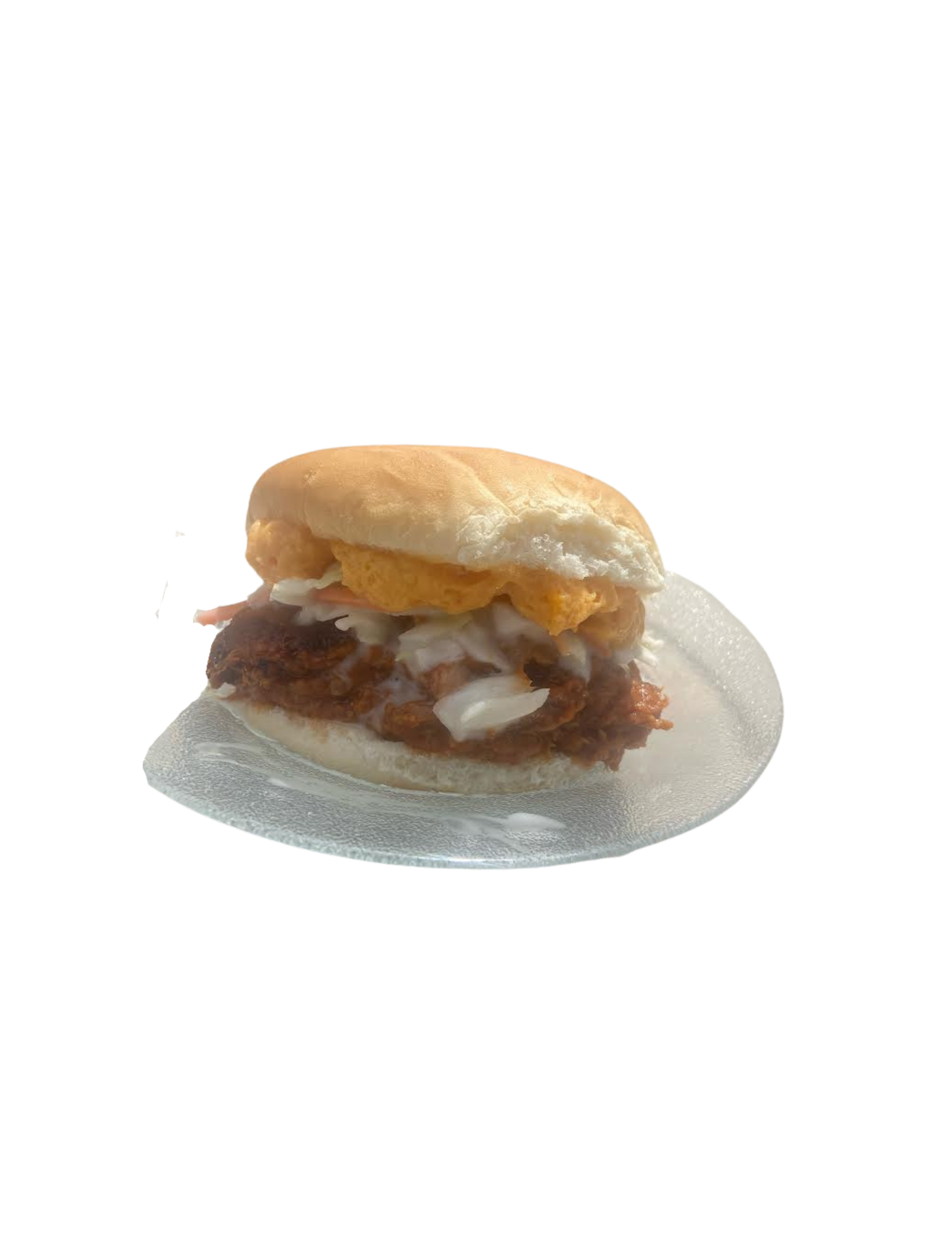 JayK's at Forest Grove
Congratulations to JayK's at Forest Grove for winning the 2023 Beer Cheese Food Week! The FGG voted BEST of the dishes this year
2nd - Bell on Wheels Beer Cheese Brat
3rd - South Main's Grocery's Bacon Beer Cheese Chicken Sandwich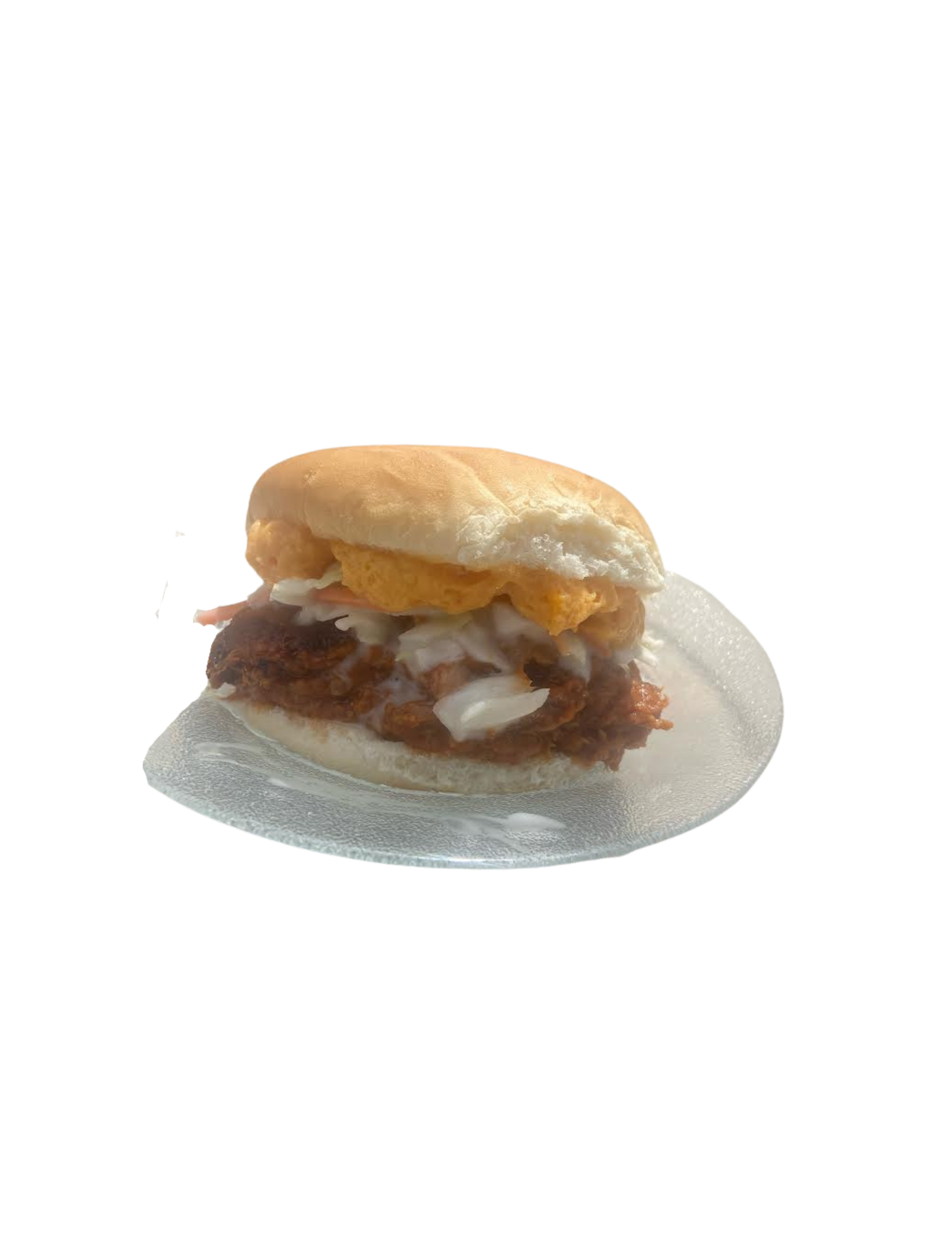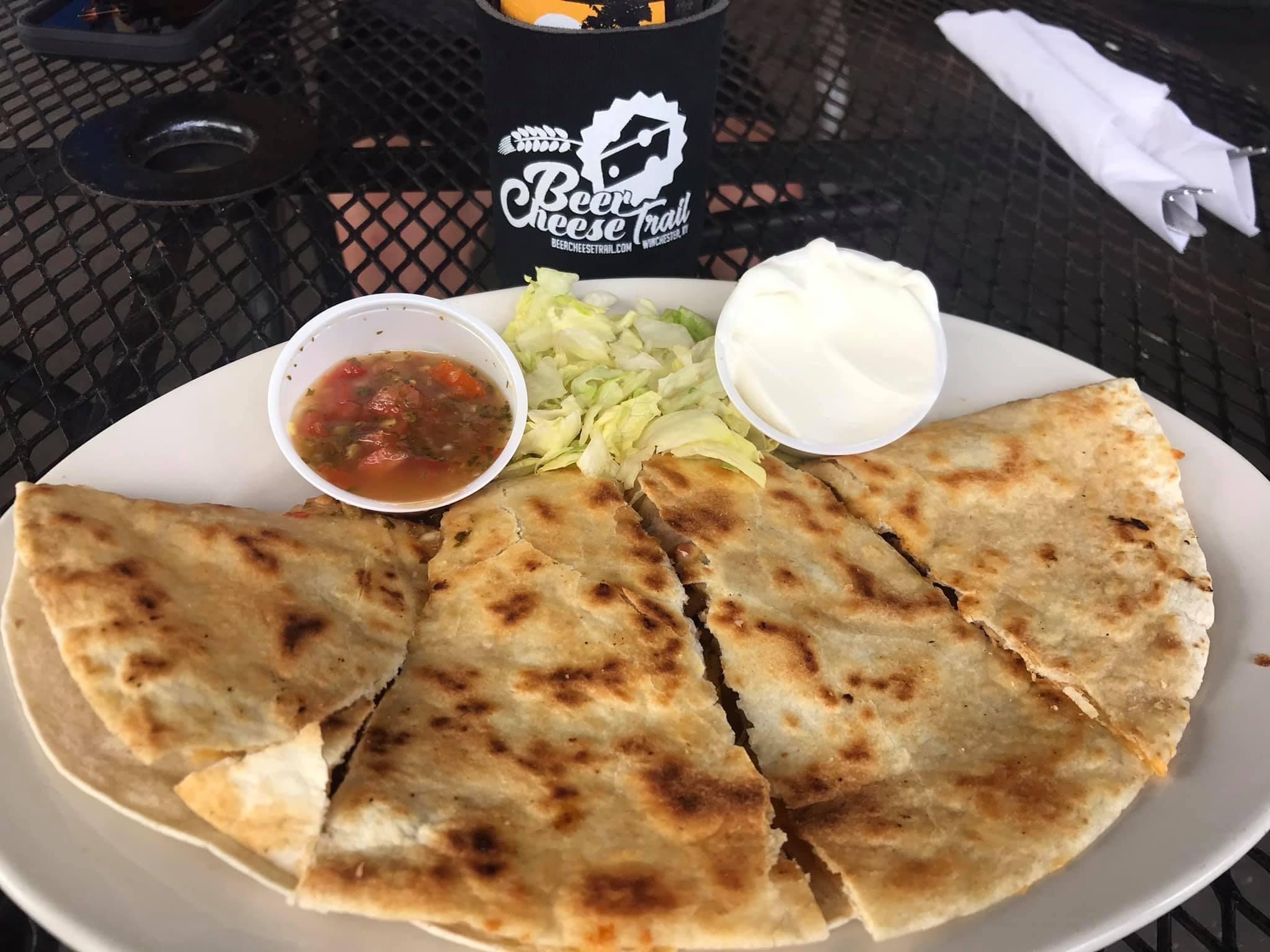 Woody's Sports Bar and Grill
Congratulations to Woody's Sports Bar and Grill for winning the 2022 Beer Cheese Food Week! The Chicken Beer Cheese Quesadilla was a GREAT way to enjoy Beer Cheese.
2nd - Corner Cupboard Beer Cheese Philly
3rd - Smokin Howard's Sports Bar & Grill Pulled Pork and Beer Cheese Waffle Fries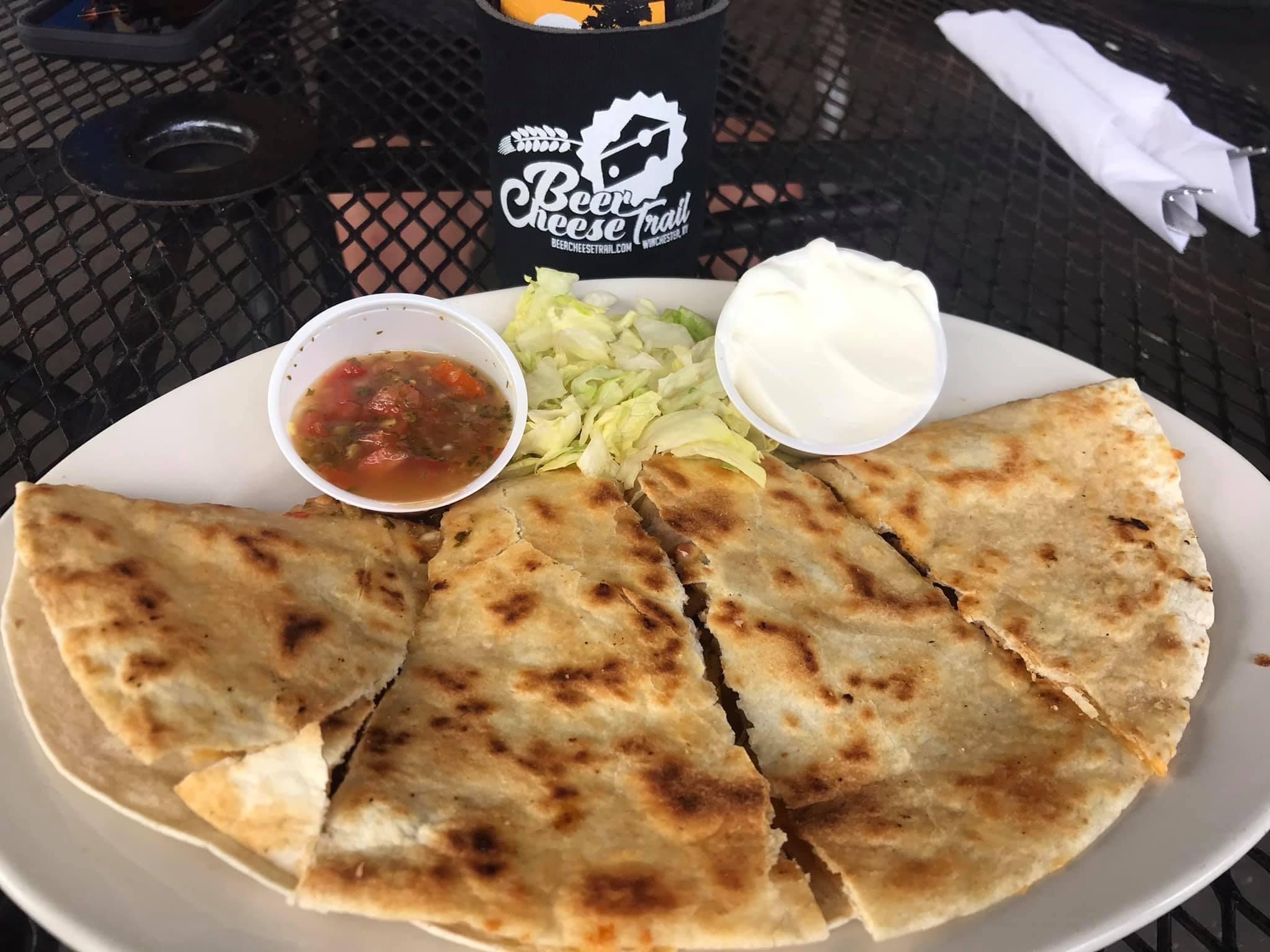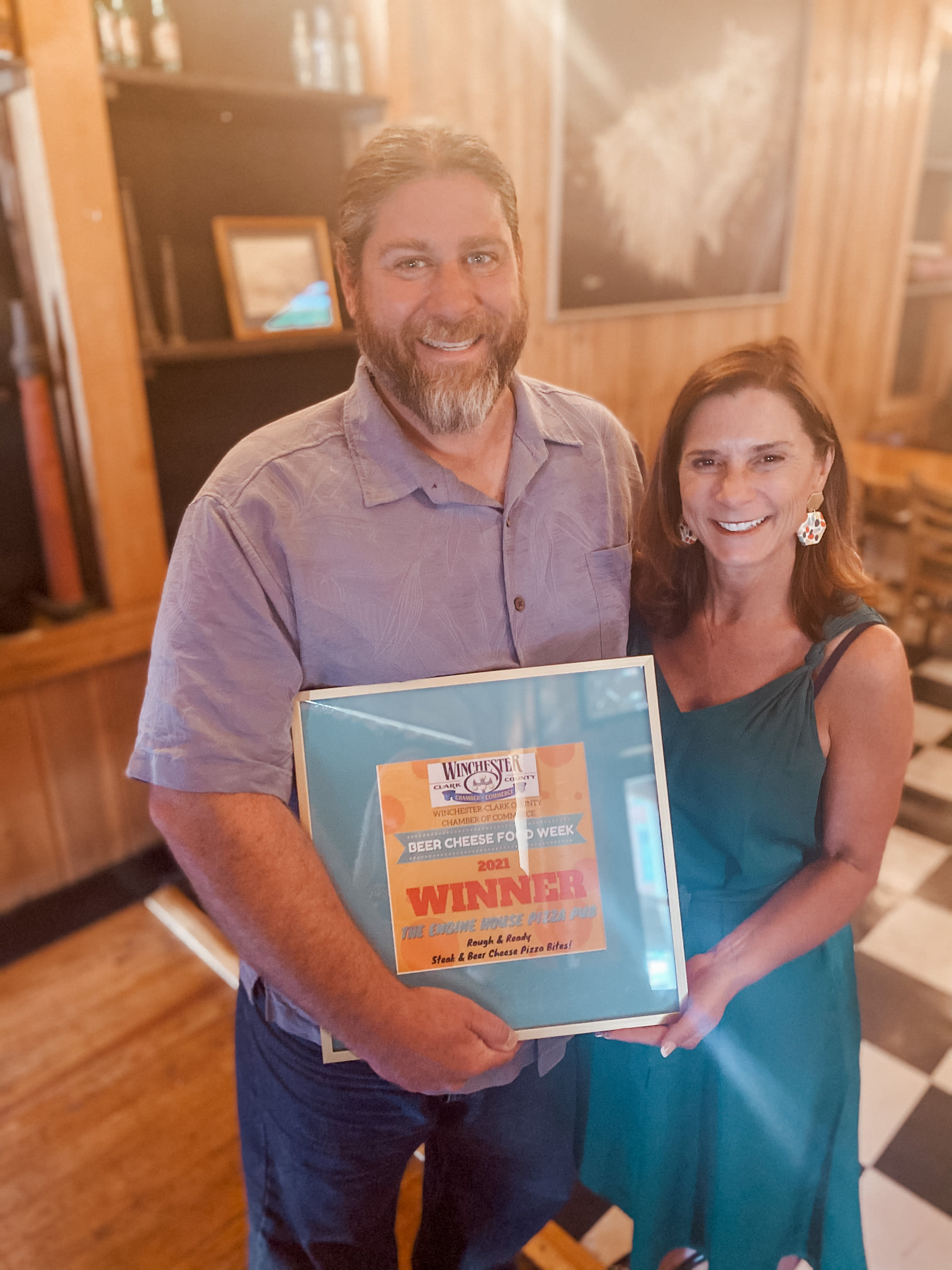 Engine House Pizza Parlor & Pub
Winner of 2021 Beer Cheese Food Week their Beer Cheese Bites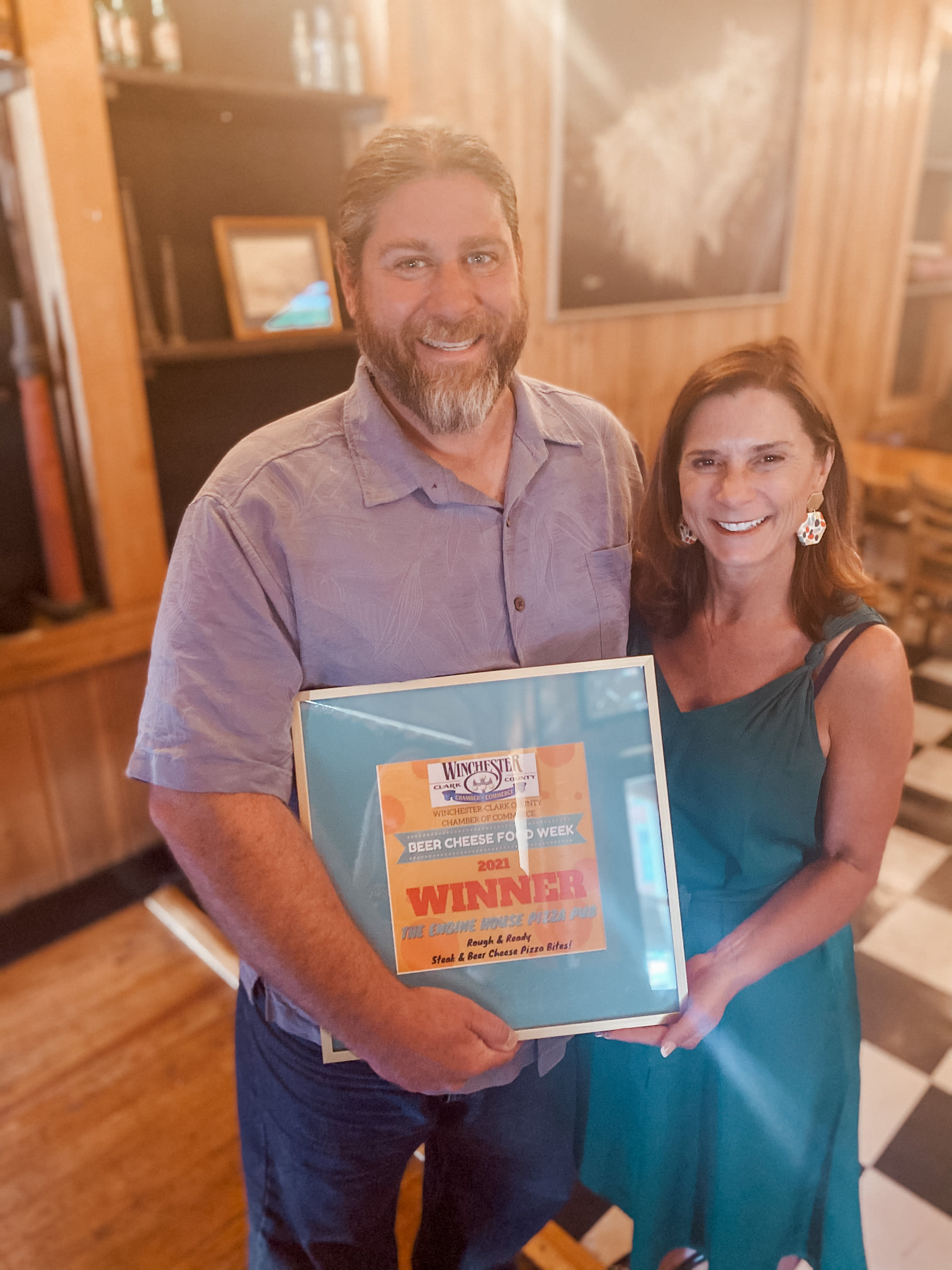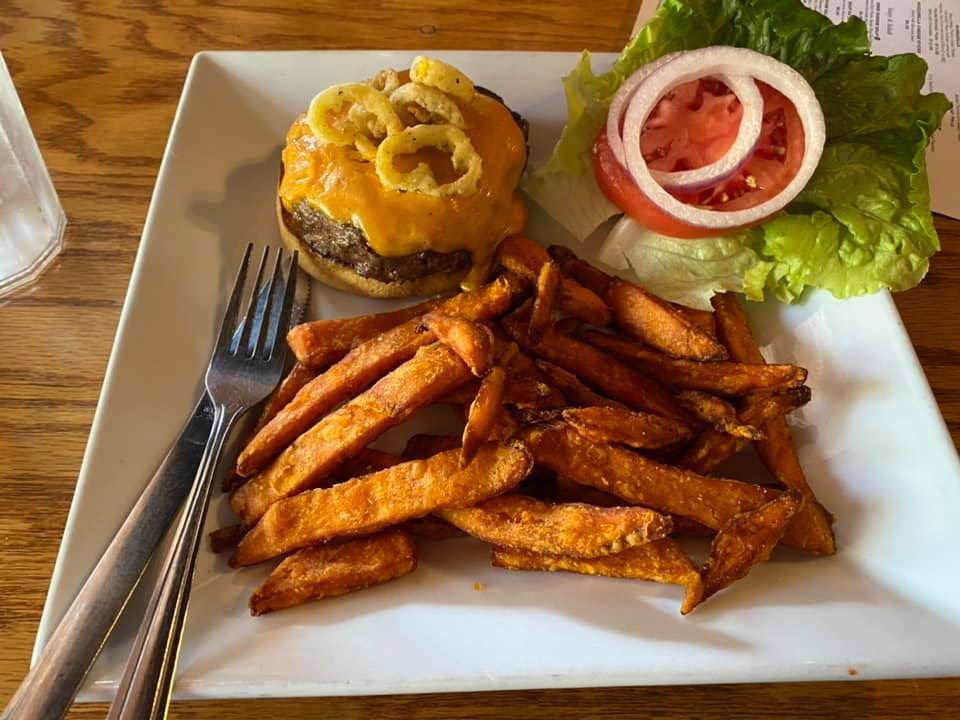 Hall's on the River
Hall's on the River won the inaugural Beer Cheese Food Week in 2020 with their Hall's Beer Cheese Burger.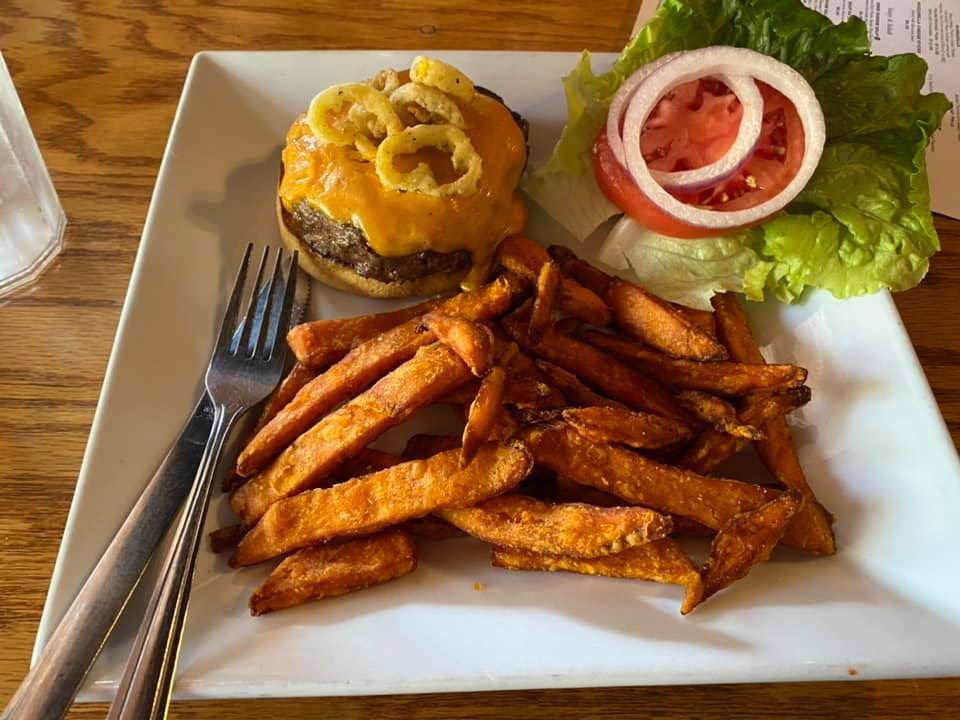 One Vote per person. Your vote will enter you for a chance at a prize.  Prize will be drawn on May 31 and announced on the Winchester Clark County Facebook page.  Winner gets 2 entries into the Beer Cheese Festival and a $50 gift card to the 2023 Beer Cheese Food Week winning restaurant.
Participating locations must be Winchester Clark County Chamber Members in the Restaurants, Food and Beverage Category.